You are not alone if speeding and distracted drivers leave you feeling frustrated and concerned for your safety. Speed Patrol helps residents improve the safety of the streets surrounding their home by providing a traffic calming solution that is both effective and affordable.
Use this page as the starting point for creating safer streets in your neighborhood.
To have the greatest impact on the safety of your streets, we recommend combining the Speed Patrol sign with the appropriate implementation plan. The resources below will help you explore our products and accessories to best address your unique situation. We also provide tips on how to successfully use the sign. Spend time exploring the featured articles and the Speed Patrol Articles page to further educate yourself about radar/driver feedback technology and access resources to share with your neighbors, city or community association.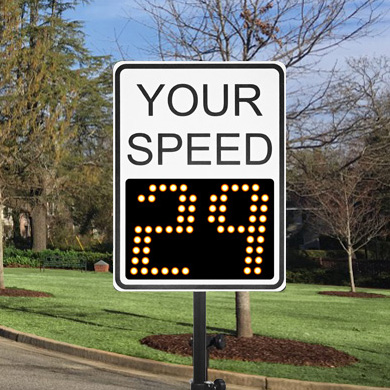 Speed Patrol Sign
Our lowest cost solution, the Speed Patrol sign simply and effectively slows speeding drivers as they pass by it.
Read more…
The Speed Patrol sign is the modern-day, much more effective, replacement of the commonly used "SLOW" signs that parents use when their kids play near/in the street.
We recommend purchasing just the Speed Patrol sign if you simply want an effective tool to slow speeders specifically where the sign is placed and do not plan to pair it with a neighborhood safe driver campaign to maximize impact and generate community buy-in.
Good Neighbor Kit
Our most recommended product for residents looking to make the greatest, overall impact on local speeding near their home.
Read more…
In addition to the Speed Patrol Sign, this kit offers residents a low-cost, localized safe-driving campaign to implement for increased neighbor buy-in and safety awareness.
Encouraging neighborhood participation when introducing the sign creates a network of community members who share a common goal: slowing down dangerous, speeding drivers.
Coming Soon!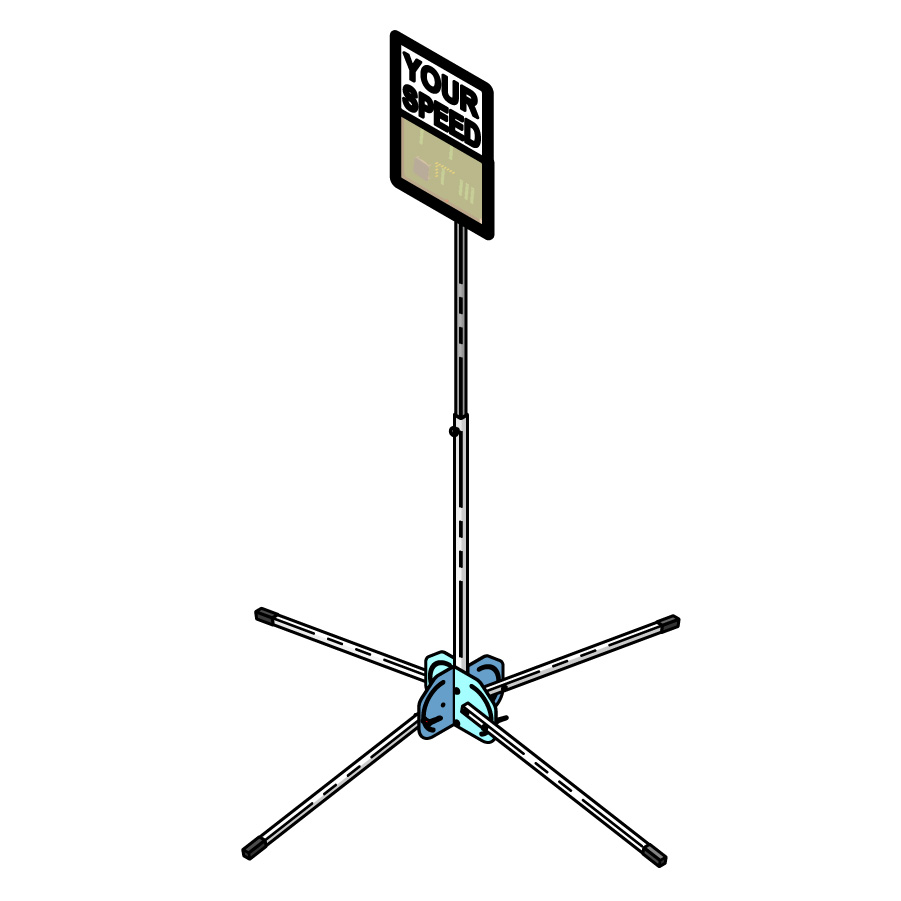 Portable Stand
The portable stand allows buyers more flexibility when they use their Speed Patrol sign.
Read more…
Without being restricted to permanent placement, residents can temporarily place the sign when and where it will be most effective in their neighborhood and other local areas where drivers need to slow down.
We encourage buyers to purchase this stand or use some other type of temporary sign holder since most local ordinances dissuade against placing/installing signs on permanent structures along a public road.
Creative Uses for the Speed Patrol Sign
Children's playtime
Place along the road each time your children play outside.
Seasonally with traffic
Use during school months when traffic levels increase.
Holidays
Place along the street on Halloween for trick-or-treaters or Easter for egg hunts.
On-the-go
Pack it up and bring Speed Patrol to your child's sports game.
Tips for Implementing Your Sign
Residential Roads
Most often, Speed Patrol signs can be used the same way as any other, temporary "Slow Down" signs seen on the side of the road. However, some cities regulate where, how and what signs are placed near roads. It's always a good idea to check local ordinances for guidelines.
If your city has restrictions, don't worry! Instead, go to our Articles page for resources and information to share with your local municipality or police department to generate support/approval for  the Speed Patrol sign.
HOA Communities
Living in an HOA can mean that residents may need to get approval before using the Speed Patrol sign in their community.
Speed Patrol helps prepare residents for the approval process by providing articles and information to share with their association about the Speed Patrol sign and how it can benefit the community.
Residents can also request that their managing association fund this traffic calming solution with one of the neighborhood-specific kit options.
More information can be found on the HOA page.